In over 40 years since its establishment in 1979, the Group has been dedicated to providing quality products. Its three major products, Aluminum Electrolytic Capacitors (SAMXON®), Polymer Aluminum Capacitors (X-CON®) and Super Capacitors achieved satisfactory results. To accommodate the rapid development of the information electronics industry, the Group has formulated its long-term strategy of product diversification and will provide clients with more advanced electronic components, striving for becoming one of the global comprehensive electronic component suppliers.
Quality, Research & Development (R&D) and Innovation are the keys to the Group's development. For quality enhancement, the Group devotes considerable resources to both software and hardware every year to better production condition so as to provide reliable products to the satisfaction of clients. Our products not only fulfilled the environmental requirements of RoHS, Halogen Free and REACH, but also passed and obtained different international authoritative tests and certifications. Therefore, our products are qualified for application to the products of leading electronic brands.
We believe that long-term and solid R&D, together with coordinated and prospective product planning, lays the foundation for the growth of an enterprise. During all these years, the Group has committed to putting massive manpower and resources into R&D as an investment in the future, regardless of all ups and downs of economic cycles. The successive launches of new products in recent years are solid proofs of our dedications.
Looking forward, we will consistently adhere to our core belief of maintaining excellent brands and pursuing technological innovation in taking the quality of our products and services to the next level. We will endeavour to be the reliable cooperation partners in the electronic industry and promote the healthy and rapid development of the industry. It is our commitment to keep progressing and strive for excellence.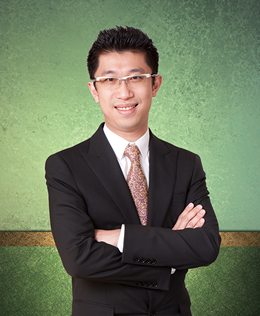 CHAN Yu Ching, Eugene (Managing Director)